Sleep-away camps are a widely popular summer camp option for anyone with children up to 17 (sometimes 18) years old! These camps can last anywhere from two weeks to two months and are a fantastic way to get kids to socialize, gain confidence, and experience new adventures!
If you're living in the Maine area, you may be wondering what the best sleep away camps in Maine currently are. Well, look no further than our list of the top 5 overnight camps in Maine! They're already taking inquiries and admissions for next summer!
A camp for the boys, Camp Takajo is known for its mission to instill moral and ethical values in its campers that last for the rest of their lives. The camp was founded in 1947 by Morty Goldman, whose roots in camping stem back to his childhood in the early 1900's. One of the camps current co-owners and counselors, Jeff Konigsberg, attended the camp himself in 1970 and has spent every summer since at the Camp Takajo as a counselor and coordinator.
The camp runs 7 weeks long, but first-time campers do have the option to opt out after the first 4 weeks if they want to! The camp focuses heavily on team building activities, sports, hunter/gatherer skills, and building trust through communication and honesty with one another.
Something unique about Camp Takajo is the focus on insuring quality bunk placement. With 40-60 boys in each age group, the camp focuses on ensuring their campers are placed in bunks with those they are most likely to get along with and/or benefit from being around. The camp primarily runs from early June through mid-August! View this business now.
A camp for the gals, Camp Mataponi is a summer long sleep away camp in Maine that is geared towards instilling a sense of confidence, creativity, and leadership in its female campers! The camp was founded in 1910 as a shorter overnight camp in Maine for young, female campers. However, the focus has always been on treating their campers like family and creating a sisterhood type of atmosphere that lasts a lifetime!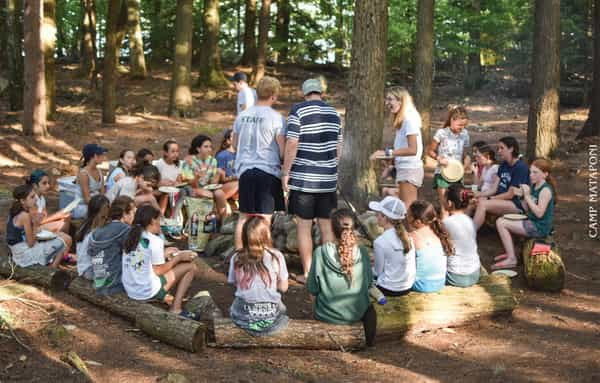 The camp runs for 7 weeks, but new campers do have the option for a 4-week session first and then decide if they want to stay for the remainder of the sleep away camp. Camp Mataponi is for girls from 2nd grade through 12th grade and features skill building activities, sports, and lessons geared toward each age group. There is a 3:1 camper to counselor ratio and all girls are bunked together based on their grade level with 8-12 campers per cabin! View this business now.
Camp Waziyatah is a sleep-away camp in Maine located specifically in Waterford. This camp is a co-ed, overnight camp in Maine that provides campers with fun, outdoors activities that are designed to instill a sense of morale and camaraderie. It was founded in 1922 and offers 4-, 6-, and 8-week sessions to its campers. There is a 2-week session option for first time campers only.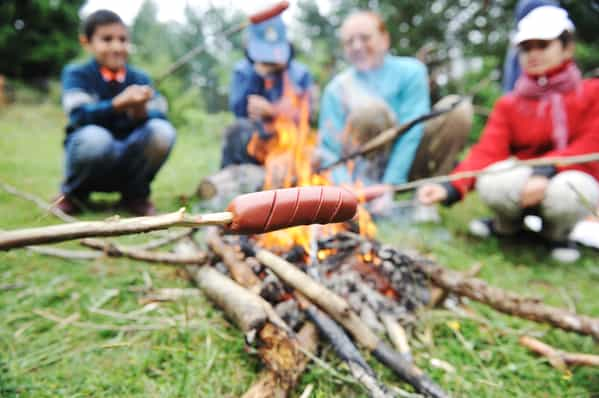 The camps core values are centered around respect, courtesy, integrity, and responsibility and every activity and adventure works to instill such values in their campers. The most unique aspect to Camp Waziyatah is its "campers first" perspective on provided activities. Campers actually get to choose the type of activities that they want to do on a daily basis, whether that be language arts activities, outdoor sports, or learning how to shoot a bow and arrow, each camper gets to learn through their preferred activities! View this business now.
As expressed in the name, Maine Teen Camp is a sleep away camp in Maine for teenagers (both boys and girls). Located in Porter, ME, the overnight camp provides 2-, 4-, and 8-week sessions to it's campers with the 2 week session being exclusive to first time attendees. It is the only accredited, teen-only (13-17), sleep away camp in Maine that currently exists!
The camp bunks its campers together based on age and information gathered from interviews with the family and with the campers before their first day. The camp is centered around team building, leadership, and confidence building activities and events that vary day to day.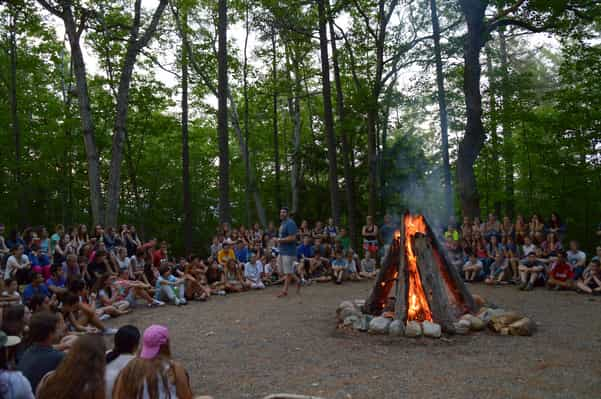 Each camper gets to choose their preferred activities for the day as Maine Teen Camp does not believe in forcing campers to be involved in something that they either do not enjoy, do not have desire to learn, or make them uncomfortable. For example, campers who enjoy competition sports can participate in such activities while campers who prefer to play for fun or fitness can play with campers of similar mind set! View this business now.
Located in Sebago, ME, Camp O-At-Ka is an overnight camp in Maine for boys that runs sessions for 2-7 weeks throughout the summer months. Credited by the American Camper Association, Camp O-At-Ka has been operating for over 115 years and is the most well-known sleep away camp in Maine for boys up to age 16. The camp focuses on traditional camper values and skills such as team building, leadership, understanding nature, tent pitching, and hunter/gatherer skills.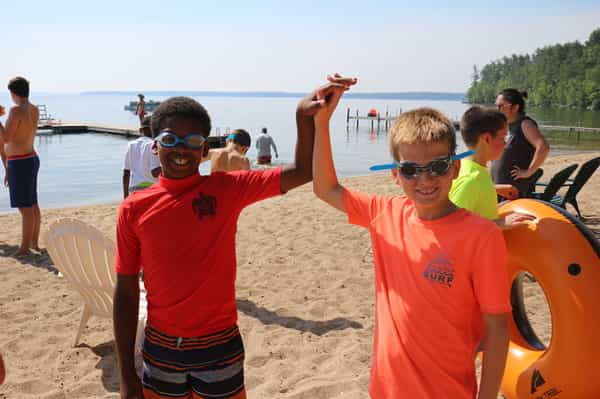 Not only is Camp O-At-Ka home to campers from 28 states across the US, but also 12 other countries. Campers get a new sense of the word "friendship" at Camp O-At-Ka and even get to make lifelong friends from all over the world! With activities that range from outdoor endeavors to water sports to arts and crafts, campers are sure to get their fill of excitement and learning each day! View this business now.

Sleep away camps in Maine are a phenomenal way to immerse your kids in activities and events they otherwise wouldn't get the opportunity to experience. Campers get to make new and often life-long friends from all over the country (and even the world) through counselor led group activities that are geared towards building a sense of compassion teamwork, and leadership in each camper that attends. The best part is that each of these camps offer short session for new campers to test the waters before diving in headfirst! Overnight camps in Maine are the best way to give you kids the most exciting, unique summer they have ever experienced.
These five camps are fantastic, but if you're looking for even more overnight summer camps in Florida, check out the Camps With Friends app and get connected with the perfect camp for your kids.
Related Article : 5 Incredible summer camps in Illinois.